When on, the Contract Signer within your Client business signs documents only after your Vendors have signed them.
To turn on countersigning, go to Settings and navigate to Legal Settings (you can also turn on contract reminders here).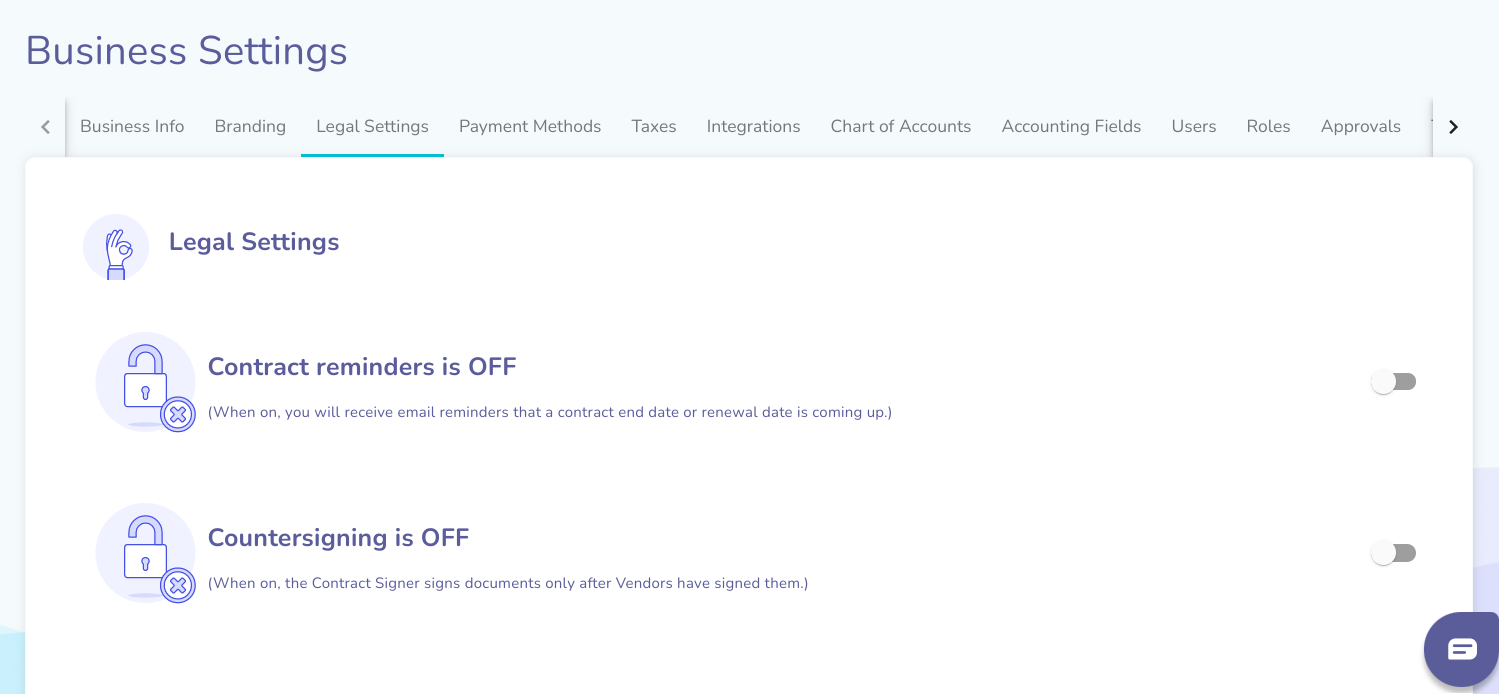 Use the toggle to turn Countersigning on.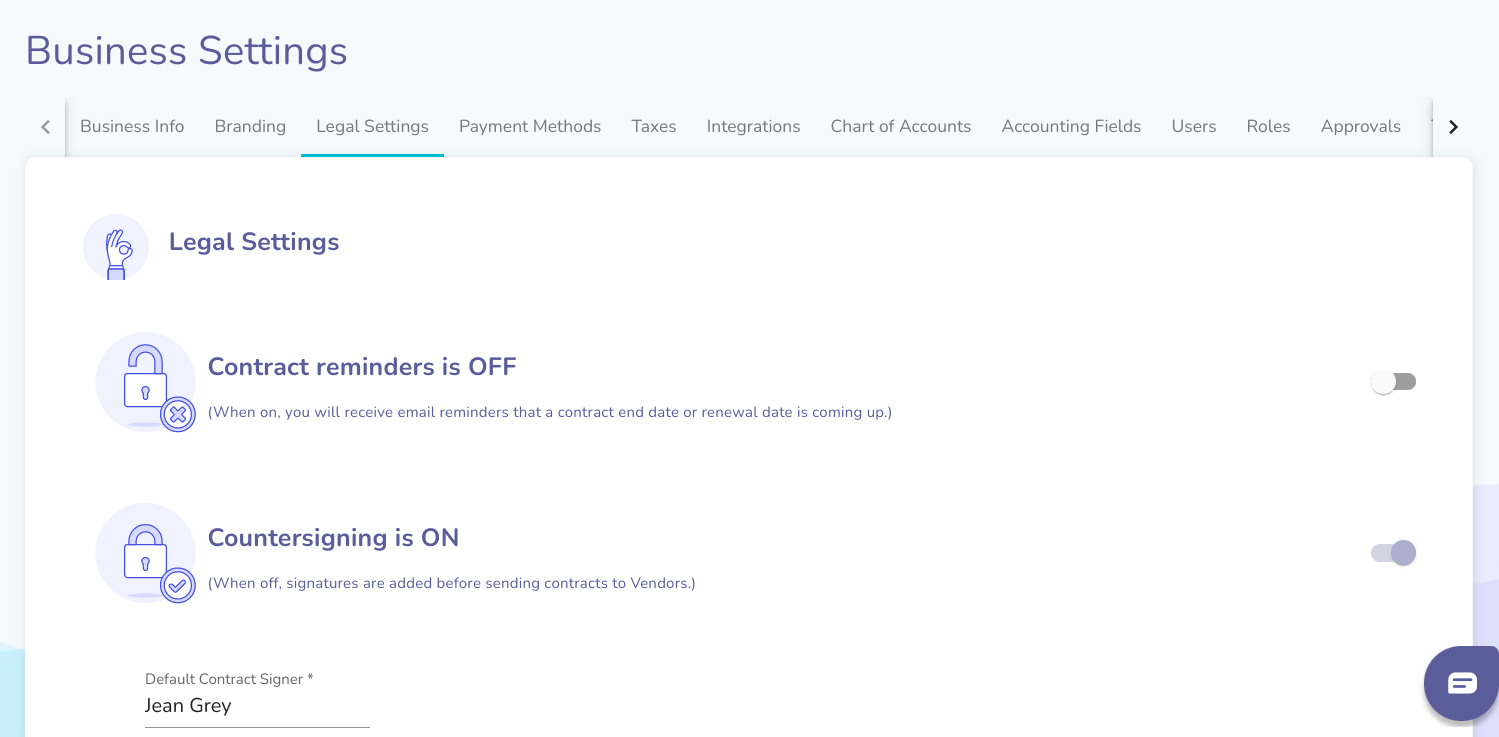 Once Countersigning has been turned on, your contracts will automatically be sent to the designated Contract Signer for your business after Vendors sign contracts. You can change the Contract Signer by pressing the name of the Contract signer to pull up the other options.
The options shown will be all the other authorized Contract Signers for your business. The change will be saved automatically.
If you'd like to designate a Contract Signer who is not shown here, you will have to invite them to join your business as a Contract Signer (or other role that includes Contract Signer, including General Counsel and Administrator).